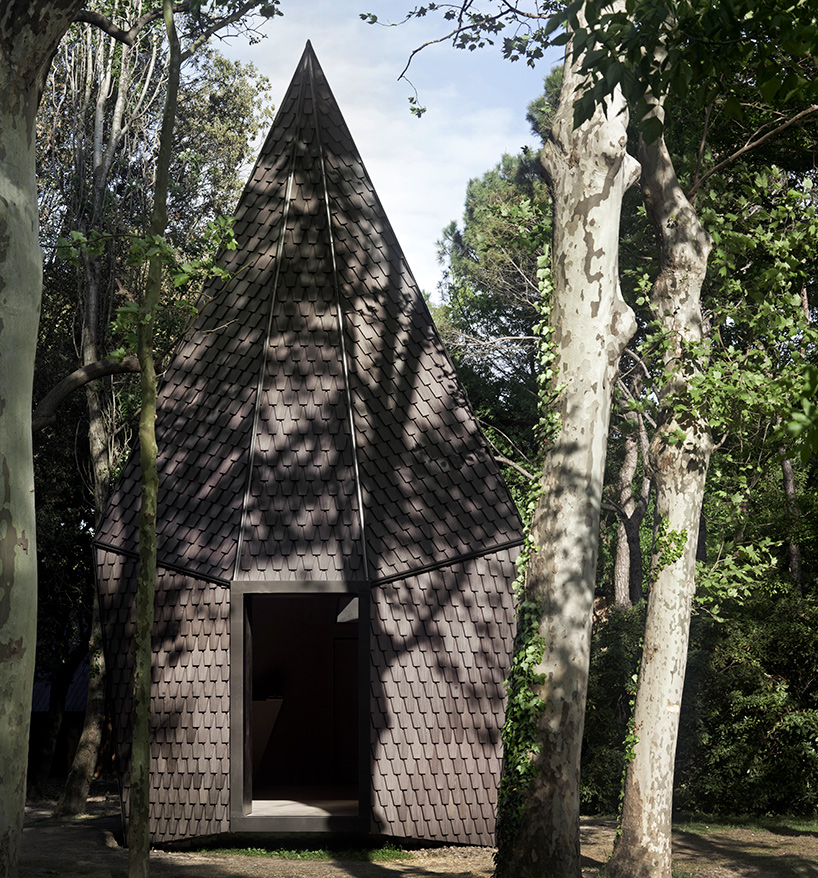 all images by alessandra chemollo
the first photographs from the 16th international architecture exhibition document the 'asplund chapel', designed by MAP studio and built by ALPI. conceived as a prelude to the exhibition, the structure displays asplund's architectural drawings for the original woodland chapel — located at skogskyrkogården cemetery in sweden. measuring just 33 square meters, the pavilion refers to both the architecture of the cemetery and the appearance of cabins in natural settings.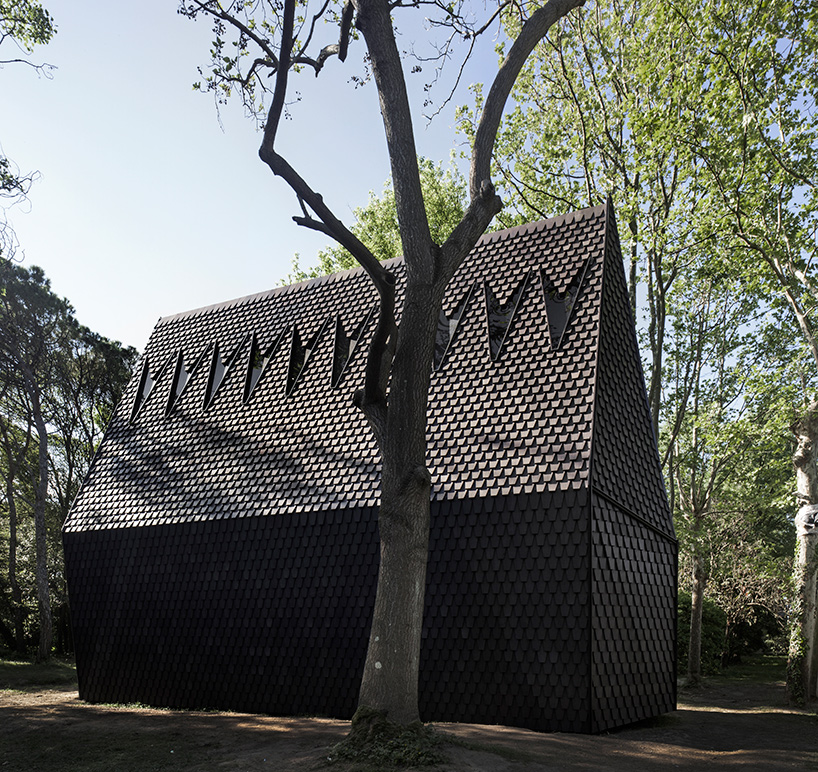 the re-imagined 'woodland chapel' was designed by MAP studio and built by ALPI
The chapel is 11 meters in length and 8 meters in height, and  entirely covered with wood. to clad the building, ALPI developed an experimental material made from more than 9,000 wooden shingles. meanwhile, the intimate and welcoming interior is completely covered with xylo striped white,  a material developed with the help of italian architect and designer piero lissoni.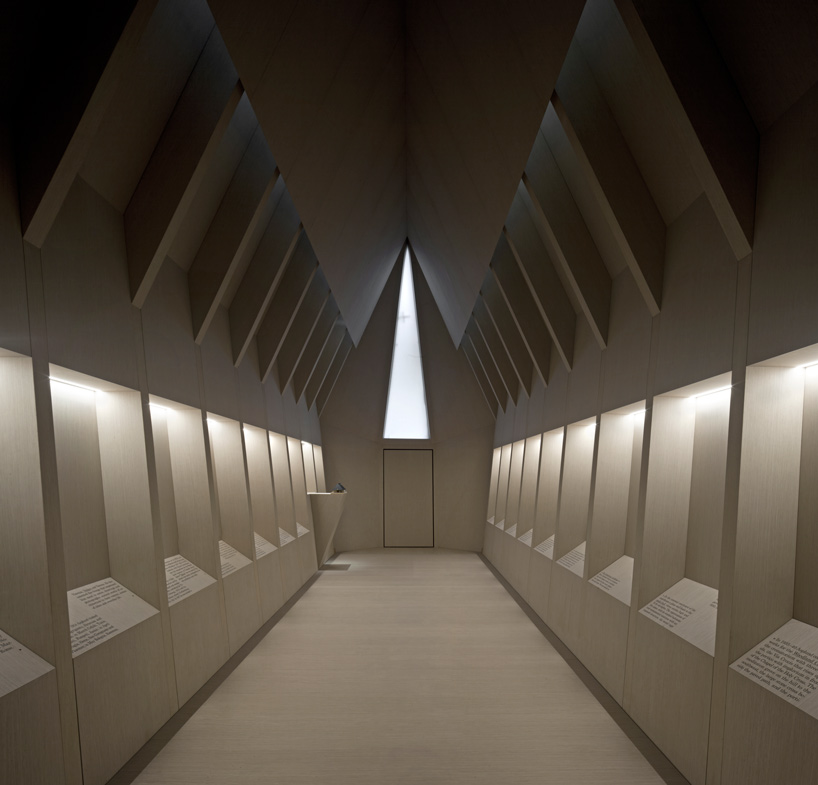 the chapel's interior is covered with a material developed with the help of piero lissoni